Advanced Accelerator Physics, 03 September 2017 - 15 September 2017, Egham, UK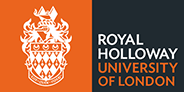 School administrator(s):
Barbara Strasser
The course is a follow-up of the Introductory level course and is composed of core lectures on accelerator physics in the mornings and a practical course in the afternoons. The participants will select one afternoon course from the three proposed. For the afternoon courses, the basic idea is that the participants select a topic for which they have no or very little preliminary knowledge. This should allow the participants to discover and get training in a new field of accelerator physics. A series of seminars and tutorials will complete the programme.
| Attachment | Size |
| --- | --- |
| Recap of Transverse Beam Dynamics I and II (Hermann Schmickler, CERN) | 9.18 MB |
| Introduction to RF Measurement Techniques (Manfred Wendt, CERN) | 17.02 MB |
| Introduction to Beam Instrumentation and Diagnostics I (Rhodri Jones, CERN) | 16.11 MB |
| Introduction to Optics Design (Bernhard Holzer, CERN) | 8.3 MB |
| Introduction to Lattice Cells (Bernhard Holzer, CERN) | 11.44 MB |
| Recap of Longitudinal Beam Dynamics I and II (Frank Tecker, CERN) | 6.29 MB |
| Introduction to Beam Instrumentation and Diagnostics II (Rhodri Jones, CERN) | 11.69 MB |
| Introduction to Insertions (Bernhard Holzer, CERN) | 18.96 MB |
| Wakefields and Impedences (Giovanni Rumolo, CERN / Kevin Li, CERN) | 6.63 MB |
| Space Charge in Linear Machines (Massimo Ferrario, INFN-LNF) | 6.7 MB |
| Introduction to Non Linear Dynamics (Yannis Papaphilippou, CERN) | 17.04 MB |
| Beam Instabilities - Longitudinal (Giovanni Rumolo, CERN / Kevin Li, CERN) | 5.3 MB |
| Space Charge in Circular Machines (Massimo Ferrario, INFN-LNF) | 4.43 MB |
| Energy Recovery Linacs (Andreas Jankowiak, HZB/BESSY II) | 22.99 MB |
| Landau Damping I (Vladimir Kornilov, GSI Helmholtzzentrum) | 5.44 MB |
| Beam Instabilities - Transverse (Giovanni Rumolo, CERN / Kevin Li, CERN) | 9.69 MB |
| Instabilities in Linacs (Massimo Ferrario, INFN-LNF) | 6.1 MB |
| Feedback Systems I and II (Hermann Schmickler, CERN) | 5.15 MB |
| Landau Damping II (Vladimir Kornilov, GSI Helmholtzzentrum) | 2.64 MB |
| Electron Cloud and Instabilities (Giovanni Rumolo, CERN / Kevin Li, CERN) | 7.17 MB |
| Beam-Driven Acceleration (assimo Ferrario, INFN-LNF) | 4.55 MB |
| Beam-Beam Effects (Tatiana Pieloni, EPF Lausanne) | 13.36 MB |
| Timing and Synchronisation (Allesandro Gallo, INFN LNF) | 5.53 MB |
| NLD - Methods and Tools I (Werner Herr, CERN) | 6.97 MB |
| Beam Cooling (Markus Steck, GSI) | 8.8 MB |
| NLD - Methods and Tools II (Werner Herr, CERN) | 4.04 MB |
| NLD - Phenomenology I and II (Yannis Papaphilippou, CERN) | 17.04 MB |
| Advanced Magnet Technologies (Lionel Quettier, CEA) | 7.93 MB |
| NLD - Methods and Tools III (Werner Herr, CERN) | 111.92 KB |
| High Brightness Beam Diagnistics (Allesandro Cianchi, University of Rome Tor Vergata) | 9.33 MB |
| Low emittance machines I (Andy Wolski, University of Liverpool) | 2.54 MB |
| Insertion devices (Jim Clarke, STFC Daresbury Laboratory) | 2.97 MB |
| Low emittance machines II (Andy Wolski, University of Liverpool) | 2.2 MB |
| Laser-Driven Acceleration (Simon Hooker, University of Oxford) | 13.28 MB |
Some Power Point presentations are avaliable in
Indico