CAS@ESI: Basics of Accelerator Physics and Technology, 07 October 2019 - 11 October 2019, Archamps, France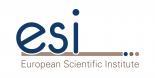 This course provides an introductory level training in General Accelerator Physics (mainly for engineers and technical engineers, who have not yet attended one of the regular CERN Accelerator School Introductory courses). The course reviews the core topics of accelerator physics with special emphasis on CERN machines and CERN applications, respectively.
Originally this course was for CERN participation only, but since the year 2018 it is also available for registration from other laboratories.
| Attachment | Size |
| --- | --- |
| Accelerators for Beginners and the CERN Complex (Rende STEERENBERG, CERN) | 6.13 MB |
| Basic Mathematics and Units (Rende STEERENBERG, CERN) | 1.28 MB |
| Electromagnetic Theory (Andrea LATINA, CERN) | 1.97 MB |
| Relativity (Andrea LATINA, CERN) | 1.1 MB |
| Particle Sources (Richard SCRIVENS, CERN) | 5.84 MB |
| Normal conducting & permanent Magnets (Thomas ZICKLER, CERN) | 7.98 MB |
| Transverse Beam Dynamics I (Bernhard HOLZER, CERN) | 12.29 MB |
| Transverse Beam Dynamics II (Bernhard HOLZER, CERN) | 11.94 MB |
| Transverse Beam Dynamics III (Bernhard HOLZER, CERN) | 6.42 MB |
| Longitudinal Beam Dynamics I, II (Frank TECKER, CERN) | 30.34 MB |
| Standard Model and Beyond (Paris SPHICAS, CERN) | 43.35 MB |
| RF Systems (Frank TECKER, CERN) | 5.41 MB |
| Collective Effects (Giovanni IADAROLA, CERN) | 882.02 KB |
| Beam Instrumentation (Hermann SCHMICKLER, CERN) | 7.41 MB |
| Linacs (Alessandra LOMBARDI, CERN) | 5.94 MB |
| Injection, Extraction and Beam Transfer (Francesco VELOTTI, CERN) | 6.17 MB |
| AWAKE (Edda GSCHWENDTNER, CERN) | 5.23 MB |
| Kickers, Septa and Protection Elements (Francesco VELOTTI, CERN) | 6.23 MB |
| Cryogenics (Torsten KOETTIG, CERN) | 6.11 MB |
| Superconducting Magnets (Daniel SCHOERLING, CERN) | 11.62 MB |
| Vacuum Systems (Vincent BAGLIN, CERN) | 4.57 MB |
| Linear Imperfections (Jorg WENNINGER, CERN) | 4.62 MB |
| Luminosity and Beam-Beam at the LHC (Tatiana PIELONI, CERN) | 5.71 MB |
| CLIC (Hermann SCHMICKLER, CERN) | 4.96 MB |
| LHC Upgrades and Future Circular Colliders (Michael BENEDIKT, CERN) | 5.87 MB |
Some Power Point presentations are avaliable in
Indico