Advanced Accelerator Physics, 09 June 2019 - 21 June 2019, Slangerup, Denmark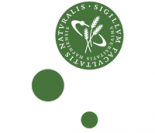 School administrator(s):
Delphine Rivoiron and Maria Filippova
The course will be of interest to physicists and engineers who wish to extend their knowledge on accelerator physics and technologies. The course offers core lectures in the mornings combined with hands-on tuition in the afternoons. Participants will be able to select one afternoon course from the following three: optics design, beam instrumentation and RF-measurements.
Due to the afternoon courses the number of students will be limited to 75.
| Attachment | Size |
| --- | --- |
| Recap of Tranvsverse Beam Dynamics I, II (Hermann SCHMICKLER, CERN) | 7.7 MB |
| Intro to RF measurement techniques I (Manfred WENDT, CERN) | 12.31 MB |
| Intro to RF measurement techniques II (Manfred WENDT, CERN) | 17.08 MB |
| Intro to Beam Instrumentation and Diagnostics I (Rhodri JONES, CERN) | 6.84 MB |
| Intro to Beam Instrumentation and Diagnostics II (Rhodri JONES, CERN) | 5.71 MB |
| Intro to Optics Design (Guido STERBINI, CERN) | 8.91 MB |
| Lattice Cells (Guido STERBINI, CERN) | 1.57 MB |
| Recap Longitudinal Beam Dynamics I, II (Frank TECKER, CERN) | 6.92 MB |
| Space charge in linear machines (Massimo FERRARIO, INFN-LNF) | 3.55 MB |
| Space charge in linear machines (Massimo FERRARIO, INFN-LNF) | 3.14 MB |
| Seminar: News from Ongoing and Planned Exploration of Mars (Morten Bo Madsen, Niels Bohr Institute) | 3.78 MB |
| Beam loading (Heiko DAMERAU, CERN) | 4.94 MB |
| Instabilities in Linacs (Massimo FERRARIO, INFN-LNF) | 4.78 MB |
| RF Feedbacks (Heiko DAMERAU, CERN) | 4.11 MB |
| Overview of Wakefield Acceleration (Massimo FERRARIO, INFN-LNF) | 8.66 MB |
| Wakefields and Impedances (Giovanni RUMOLO, CERN) | 7.1 MB |
| Low emittance lattices I (Andrzej WOLSKI, University of Liverpool) | 2.44 MB |
| Low emittance lattices II (Andrzej WOLSKI, University of Liverpool) | 2.22 MB |
| Beam Instabilities - Longitudinal (Giovanni RUMOLO, CERN) | 7.21 MB |
| Beam Instabilities - Transverse (Kevin Shing Bruce LI, CERN) | 10.39 MB |
| Timing and synchronisation (Hermann SCHMICKLER, CERN) | 4.63 MB |
| Electron Cloud and Instabilities (Kevin Shing Bruce LI, CERN) | 7.27 MB |
| Beam cooling (Markus STECK, GSI Helmholtzzentrum) | 7.49 MB |
| Non Linear Dynamics - Methods and Tools I (Yannis PAPAPHILIPPOU, CERN) | 118.43 MB |
| Non Linear Dynamics - Methods and Tools II (Yannis PAPAPHILIPPOU, CERN) | 69.39 MB |
| Landau Damping I (Vladimir KORNILOV, GSI Helmholtzzentrum) | 5.6 MB |
| Landau Damping II (Vladimir KORNILOV, GSI Helmholtzzentrum) | 3.44 MB |
| Stochastic Cooling (Markus STECK, GSI Helmholtzzentrum) | 5.17 MB |
| Polarisation (Mei BAI, GSI) | 10.8 MB |
| Non Linear Dynamics - Phenomenology I, II (Yannis PAPAPHILIPPOU, CERN) | 8.62 MB |
| High Brightness Beam Diagnostics (Thibaut LEFEVRE, CERN) | 8.31 MB |
| Beam-Beam effects (Mei BAI, GSI) | 2.34 MB |
| Longitudinal beam diagnostics (Thibaut LEFEVRE, CERN) | 7.19 MB |
| Closing | 3.83 MB |
Link to lectures in Indico