Michela Lancellotti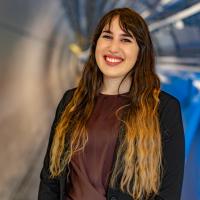 Michela Lancellotti
Administrator
Michela joined the CAS team last year as Administrative student from Italy.
With a master's degree in Translation and specialized multilingual communication, she speaks five languages and she is currently studying for her second master's degree in Public Management at the University of Geneva.
Thanks to her training in event management at the United Nations Office at Geneva and her experience as social media manager, she now helps with the organisation of CERN Accelerator School courses, with a particular focus on external communications.
At CERN, she is also involved in the administrative support for other projects, in particular the High Luminosity Large Hadron Collider (HL-LHC) and the International Muon Collider Collaboration.